Radio DJ died after taking drugs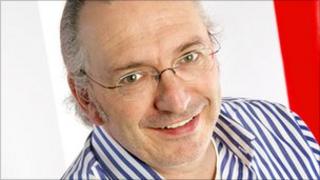 BBC radio presenter George Webley died of a heart attack after taking the illegal drug mephedrone, an inquest in Milton Keynes has found.
Big George, as he was known, died at his home in Stony Stratford, Buckinghamshire, in May, aged 53.
The London 94.9 presenter was also the composer of tunes for shows including Have I Got News For You and The Office.
An inquest at Milton Keynes found Class B drug mephedrone in his blood. It recorded a verdict of misadventure.
'Previous heart attack'
The drug, known as "meow meow", was made illegal last year.
Webley had previously suffered a heart attack in 1996.
Coroner Thomas Osborne said the cause of death was given as ischaemic heart disease and illicit use of cathinones, the spokesman said.
Mephedrone is derived from cathinone, an extract from a plant called khat.
Webley won a Sony gold award in 2002 for his work as a music broadcaster while on BBC Three Counties Radio.