Man from Luton jailed over firearms charges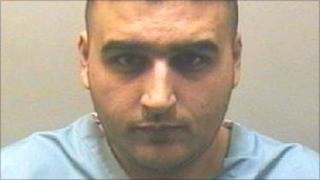 A man from Luton has been jailed for five years after admitting firearms offences after a door was damaged in a shooting incident.
Zahir Baig, 29, and his brother Waseem, aged 26, both from Radnor Road, had been charged with possession of a shotgun with intent to endanger life.
They were also charged with possession of a shortened shotgun and ammunition.
Zahir and Waseem pleaded guilty to all charges. Zahir was jailed for five years. Waseem will be sentenced later.
The front and back doors of a property in Willsden Avenue, Luton, were damaged when a firearm was used on 12 March, Luton Crown Court was tod.
Investigating officer,Det Con Lavern Charles said: "At the time of this incident residents in the area were left shocked and in fear.
"With the amount of evidence due to be put before the court it is clear both men felt they had no alternative but to plead guilty.
"I hope this result shows the public that Bedfordshire Police will continue to leave no stone unturned to bring offenders to justice and with the public's help we will continue to protect our communities."