Man charged with murdering mother in Luton appears in court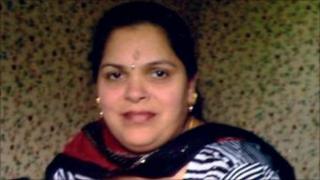 A man charged with murdering a 44-year-old woman, whose body was found by her three children when they returned from school, has appeared before Luton magistrates.
Shobhna Jethwa died from stab wounds at her house in Butely Road, Luton, on 9 September, after being attacked.
Sultan Khan, 50, of Durbar Road, Luton, appeared before magistrates in the town.
He was remanded in custody to appear at Luton Crown Court on 27 September.