Street light switch-off trial in Buckinghamshire ends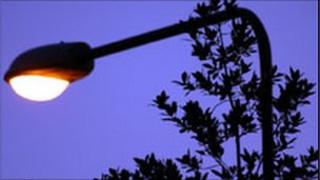 A three-year trial that saw 1,600 street lights switched off in 46 areas across Buckinghamshire has ended.
The county council is now asking for residents' views as part of the final stage of the consultation process.
Data and feedback have been collated for each site and people are being asked to check that all issues have been considered.
Buckinghamshire has 28,000 street lights and the aim is to save about £700,000 a year in energy costs.
Consultation on the trial will begin on 17 October and run until 11 December.
The county council claims the trial has reduced energy usage, cut carbon dioxide emissions, saved £250,000 and reduced light pollution.
Peter Hardy, cabinet member for planning and transport, said: "My officers have analysed the data gathered over the three-year period and provided me with a full briefing together with the feedback received.
"This has enabled us to confirm our recommendations for each site.
"We are now seeking final comments on these recommendations."
Data remains unavailable for eight locations and recommendations on these sites will be consulted on later in the year, the council said.