Milton Keynes casino decision deferred by council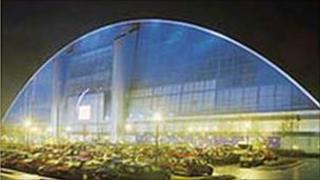 Plans to build a casino in the Xscape building in Milton Keynes have been deferred by the council.
At a development control meeting on Thursday, it delayed a decision because the detail it asked for two years ago was not presented.
In 2009, outline planning permission was granted subject to a transport assessment.
However, instead of presenting this detail, the bidder X-Leisure put in a new planning application.
It means the already completed public consultation on the plan, which also includes a hotel and shops, is insufficient.
Likely to apply
Conservative Councillor Catriona Morris, who spoke against the plans at the meeting, said a letter would be sent to residents explaining the revised application.
The plans will now have to be reviewed by X-Leisure and sent back to the development control committee.
If the plans are agreed, developers can apply for the casino licence.
However, two other locations in the Milton Keynes area also have outline planning permission for the complex - the Leisure Plaza near the railway station and Stadium MK in Bletchley - and are likely to apply for the casino licence as well.
PY Gerbeau, Chief Executive of X-Leisure, declined a request to comment.