Dr Karen Woo 'helped 2,000 people' before fatal shooting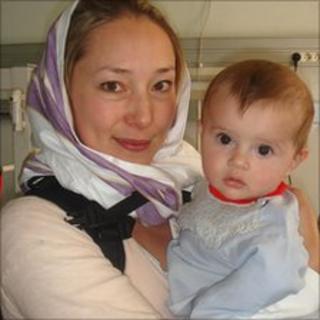 A British doctor who was among 10 aid workers shot dead in Afghanistan had given vital medical aid to 2,000 people, an inquest has heard.
Dr Karen Woo, 36, was crossing a river in a remote area when her group came under fire from insurgents on 5 August 2010.
The hearing in Hatfield was told Dr Woo, from Stevenage, Hertfordshire, would have died instantly.
Hertfordshire coroner Edward Thomas recorded a verdict of unlawful killing.
Dr Woo was due to come back to the UK to marry her fiance Paddy Smith, a security consultant based in Afghanistan.
'People very grateful'
Her three-week trip, her third in Afghanistan, was to provide maternal and neo-natal care to an area where one in five children do not reach the age of one.
The coroner said: "It was quite clear that they were very well-received. People were very grateful for what they were doing."
As well as Dr Woo, six Americans, a German and two translators from Afghanistan were killed.
The hearing was told most of the group's property was recovered but their "valuable" communications systems were taken.
'Humanitarian mission'
Mr Thomas said: "It was thought that the primary motive of the offenders was that they weren't bandits to take property, but they were in fact killing them because of who they were.
"All of them were killed in an area where they were helping and supporting people.
"Their reason for being there was humanitarian and all of them lost their lives trying to make the area they were in medically better."
The Taliban has claimed responsibility for the killings.
He added he had "no doubt" people given valuable medical treatment by the group would feel "devastated" that they were gunned down for no other reason than that the perpetrators were not happy with their presence.
FBI inquiry
Mr Thomas used details from a document about the expedition and from a documentary made by her fiance and televised earlier this year.
He said the attack remains under investigation, with the FBI leading the inquiry.
Mr Thomas paid tribute to Dr Woo, saying: "I imagine she must have been a really good doctor."
Addressing her parents, Techaun and Lynn Woo, her brother, Andrew Woo, and Mr Smith, who were all present at the hearing, he added: "You must all miss her dreadfully."