Man pleads not guilty to murdering Luton mother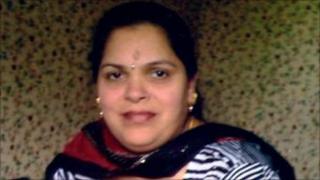 A 50-year-old man has pleaded not guilty to murdering a mother of three who was attacked at her home in Bedfordshire.
Sultan Khan entered the plea through an interpreter at Luton Crown Court.
Mr Khan, of Durbar Road, Luton, appeared via a video link with Bedford Prison where he is on remand.
Shobhna Jethwa, 44, was found with stab wounds after being attacked at her home in Butely Road, Luton, where she died on 9 September this year.
Judge Richard Foster said Mr Khan will stand trial the week beginning 16 April next year.
He was remanded in custody.