Bishop of St Albans calls for peace and goodwill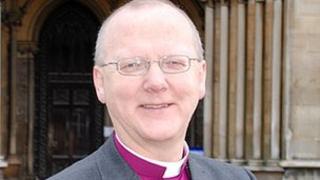 We are all "apparently getting nastier, meaner and more judgmental" says the Bishop of St Albans, the Right Reverend Dr Alan Smith.
In his Christmas message, he also highlights whether we are "really in it together, or just for ourselves?"
"We are more likely to think that poverty is caused by laziness than we used to," he said, quoting a survey.
Dr Smith is calling for everyone to actively demonstrate and celebrate the season of peace and goodwill to all.
"At the heart of the events of the first Christmas is the holy family who had to lodge in a stable because there was no room for them in the inn.
"No one was willing to offer hospitality to the young pregnant Galilean girl when she arrived in a strange place far from home.
"As we live out whatever the season of peace and goodwill means to us - and that's something we can all join in with whether or not we have a faith - I hope we will remember the call this Christmas to be people of welcome and hospitality."