Hospice of St Francis' day care facility to close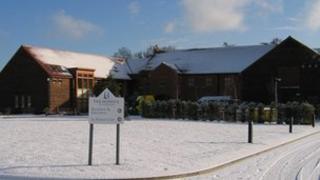 A Hertfordshire hospice is set to close its day-care facility from January.
The Hospice of St Francis in Berkhamsted said the closure was necessary to save about £75,000 a year and prevent other cuts.
The day-care facility at the hospice operates two-days a week, providing a range of services to patients and their families.
"We are all very sad that one of our services has had to close in this way," said Medical Director, Dr Ros Taylor.
"This very difficult decision has been taken after much analysis and great thought.
"We hope it will save us from making more cuts in the future and will allow The Hospice of St Francis to flourish."
Dr Taylor reassured patients they would continue to receive individual care from the specialist nursing teams.
"We will do everything we can to ensure patients' needs are met using other areas of our service," she said.
The hospice, which is independently run, has annual operating costs of £3.7m.