Inspector Frank Donnelly hailed over officers' station ban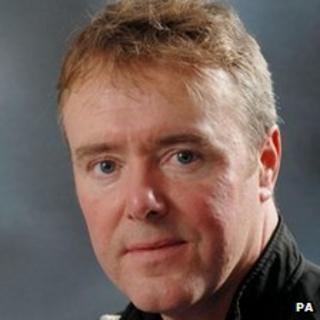 A police inspector who banned his officers from hanging around police stations has been hailed as a "bit of a hero" by an MP.
Insp Frank Donnelly set up an "exclusion zone" at three stations he runs in Bedfordshire.
He told officers they would need a valid reason not to be on the beat.
Conservative MP Andrew Selous claimed Insp Donnelly's approach had contributed to a cut in crime of 67%.
Mr Selous, MP for South West Bedfordshire, raised the issue in the House of Commons on Thursday.
He said: "Inspector Donnelly is a bit of a hero. He runs these police station exclusion zones during the dark evenings when people's houses get hit by burglars.
"He has basically said to his officers that if he sees them in the police station they are going to be challenged as to why they are there and what they are doing."
Commons Leader Sir George Young added: "I commend Insp Frank Donnelly, who has shown that within the challenging financial settlement that police authorities have had to live with, it's possible to reduce crime by getting police officers out of the police station and on to the streets.
"I hope that the example of Frank Donnelly will be copied elsewhere."
Cutting crime
Police said the number of offences in the central Bedfordshire area Insp Donnelly covers fell by 67% between June and December, compared to the same period in 2010.
Crimes included in the figures were robberies, domestic burglaries, thefts of and from motor vehicles.
Insp Donnelly, who runs stations in Leighton Buzzard, Dunstable and Biggleswade, said he was "proud" to receive the praise but stressed it was a "team effort".
He said targeting crime "hot spots" and known offenders had led to the crime decrease.
"Everyone in Bedfordshire police is pleased with this outcome," he said.
Assistant Chief Constable Andrew Richer, from Bedfordshire police, said: "It is great to see the specific work of Frank Donnelly and his team formally acknowledged in this way."