Rapist did not disclose German crime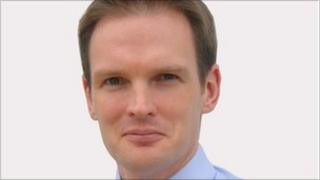 A Lithuanian man with a conviction for rape in Germany was able to enter the United Kingdom without disclosing his crime to British authorities, police have said.
Juozas Kancauskas, 43, exposed a communication "loophole" between European countries, an MP said.
Details of his conviction only emerged after Kancauskas was convicted of four offences in Ipswich.
He has now been placed on the sex offenders register.
A Suffolk police spokeswoman said there was no "obligation" on either the German authorities or Kancauskas to disclose his criminal record.
'Lack of communication'
The rape conviction came to light during police inquiries after Kancauskas was charged with two assaults against a woman, criminal damage and sending malicious communication in September.
Homeless Kancauskas, who had been sleeping rough in Ipswich, was fined £680 for the offences by magistrates in the town on 2 November, the Crown Prosecution Service said.
Police said officers uncovered the rape conviction after making inquiries with officials in Germany and at the UK Border Agency.
But the force has been unable to establish the exact nature or circumstances of the rape, the police spokeswoman said.
After the conviction emerged, the force made an application to place him on the sex offenders register, which was granted at Ipswich Magistrates' Court on Monday.
Dr Dan Poulter, Conservative MP for Central Suffolk and North Ipswich, said the case highlighted communication failures.
'Pose a risk'
"Fortunately, the police have acted very well but I think it does flag up a bigger loophole," he said.
"We do have an increasing number of migrant workers coming to this country and we don't always know very much about their background history.
"There's obviously a lack of communication at a European level, which means we are not getting that information through."
Dr Poulter said it was important offenders were able to find work after their convictions had expired.
But he added: "The sex offenders register is there for a reason and it's right that we should be aware of significant issues where an individual's background may pose a risk to the British public."
A Home Office spokesman said: "Where foreign law enforcement agencies inform us of individuals who may pose a risk to the public travelling to the UK, authorities are able to take action.
"Police can apply for a notification order requiring them to sign on to the sex offenders register or that information can be placed on our watchlists, allowing border staff to take appropriate action on their arrival in the UK.
"We will not accept foreign criminals breaking UK laws, which is why Europeans who commit serious offences will be automatically considered for deportation."