Sister cleared of helping killer Mohammed Riaz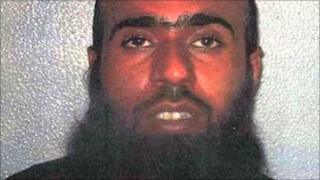 A woman whose brother stayed with her after he kidnapped, tortured and killed his brother-in-law has been cleared of assisting an offender.
Mahmood Ahmad, 40, of Watford, was abducted and murdered by a gang led by Mohammed Riaz in March 2010.
St Albans Crown Court heard Riaz then headed to Wazierea George's home in Impey Close, Thorpe, Astley, Leicester.
The 43-year-old bank worker had denied the charge and was cleared by a jury after a two-day trial.
Riaz was jailed for 30 years in 2011 for conspiracy to kidnap, conspiracy to falsely imprison and conspiracy to pervert the course of justice.
Mr Ahmad had been tortured and killed at a flat in Ilford, Essex, to make him reveal the whereabouts of his sister Nahid, Riaz's wife.
She had left the abusive relationship in 2008 and only members of her family knew where she was in hiding.
Mrs George had told the court that she cooked dinner for Riaz, who turned up late at night, and did not question his arrival.
She said she would have turned him away had she known what he had done.
The court heard she and her husband drove Riaz to Cheltenham the following evening and Riaz then stayed at a property used by staff at a friend's restaurant.
He was later arrested in Cheltenham.
The jury was told Riaz, then 34, and five others were jailed over Mr Ahmad's death, and that only the victim's thumb has been recovered.