Brain damaged girl awarded £7.3m from Lister Hospital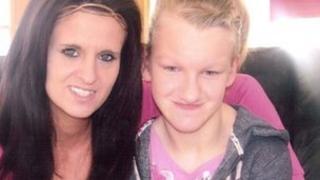 A 12-year-old girl left with a "devastating" brain injury after her premature birth has been awarded £7.3m.
Danielle Marshall, of Letchworth Garden City, was in the special care baby unit at the Lister Hospital in Stevenage when she suffered a collapsed lung.
The East and North Herts NHS Trust admitted negligence in failing to respond promptly.
Danielle is now in a wheelchair and has severe cerebral palsy and learning difficulties.
She will receive a lump sum of £2,820,000 and annual payments to provide care for the rest of her life.
'Lessons learnt'
Sue Jarvis, from legal firm Blake Lapthorn, which represented the family, said: "The lump sum will enable Danielle to purchase and adapt suitable property and to obtain the aids, equipment and professional care that she needs to maximise her potential.
"It is unlikely that Danielle will ever sit, stand or walk unaided and she will never be able to live independently, obtain paid employment or manage her own affairs."
In a statement, the East and North Herts NHS Trust chief executive, Nick Carver, said: "The East and North Hertfordshire NHS Trust is pleased to have been able to agree a settlement with Danielle Marshall and her family, which has now been approved by the court.
"The trust has written to Danielle's family apologising for the treatment she received in 1999 and also reassuring them that the issues involved have been reviewed to ensure that lessons were learnt.
"We hope that the settlement agreed today will provide Danielle and her family the security they need for the rest of her life.
"We would also like to take this opportunity to wish her and her family well for the future."