Call for unemployed in Bedfordshire to help elderly people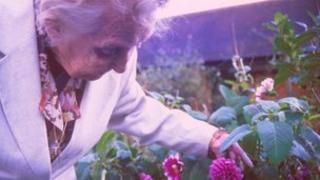 A scheme encouraging unemployed people to carry out voluntary work has been set up in Bedfordshire.
The Diamond Jubilee Task Force is looking to recruit a team of volunteers to provide gardening services for the elderly.
Organiser Ken Lynch from Sandy said the initiative would help those out of work to gain valuable work experience.
"It will benefit the community and make unemployed people more attractive to prospective employers." he said.
Mr Lynch said: "I think helping people, especially the elderly, is the best way to celebrate the Diamond Jubilee."
The scheme was officially launched by Conservative MP for North East Bedfordshire, Alistair Burt and the High Sheriff of Bedfordshire, Andrew Slack, on Friday.