Ronnie Barbour leaves BBC Three Counties Radio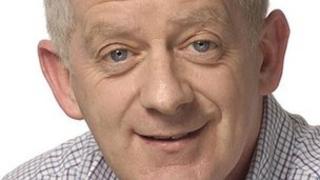 Presenter Ronnie Barbour has decided to leave BBC Three Counties Radio with immediate effect, two months earlier than had been planned.
Although Ronnie had been due to leave the station at the end of April, his decision to leave early is one that was agreed in principle with the station's management at the end of last week and confirmed this week.
BBC Three Counties Radio editor Mark Norman said: "I'd like to thank Ronnie for the many years of tremendous programming he created and delivered for us and, ultimately, for our listeners.
"He arrived in Luton back in 1997 and, bar one or two short breaks in the meantime, the 15 years since have, I believe, given us the benefit of some of his best work in radio.
"Ronnie was, and remains, much more than a colleague to many of us who worked alongside him in that decade and a half. He goes with a huge amount of affection, with our blessing with our best wishes for whatever the future holds for him."