Amersham murder: Lambert found guilty of killing friend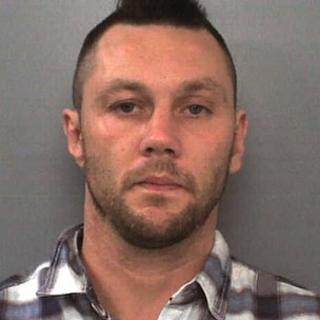 A man has been convicted of murdering a 41-year-old who died from stab wounds at his home in Buckinghamshire.
Ryan Cronin was found dead at his flat on Quarrendon Road, Amersham, on 5 August 2011.
Andrew Lambert, 40, from Nash Mills, Hemel Hempstead, Herts, was found guilty at Reading Crown Court on Monday. He will be sentenced on Friday.
Det Supt Rob Mason said Mr Cronin was subjected to a "vicious attack" by a man he considered a friend.
He added: "In court it was established that Lambert had admitted stabbing Ryan to others, but did not at any time contact the police.
"Even on arrest he denied the offence until faced with evidence that left him with little choice but to admit being involved."