Torch relay: Love Luton Festival 'to have shortfall'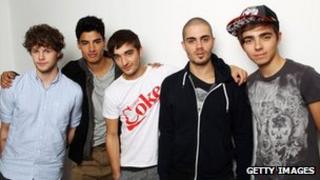 A shortfall of £290,000 may be incurred from this weekend's Love Luton Festival, the council has revealed.
Luton Borough Council said the money would come from a special insurance fund and no authority services would be affected.
The four-day event includes high-profile concerts, for which tickets have been cut to half price.
A full report into income and expenditure for the festival will be produced after the weekend's events.
The Love Luton Festival coincides with the arrival of the Olympic torch in the town on Sunday evening, and will see The Wanted and Olly Murs perform on Friday and Saturday night and also includes the Luton carnival and mela.
In June, ticket prices for the concerts were halved to encourage sales, with the organisers blaming a "difficult marketplace" and complaints about the cost.
The council has now revealed that current costs are approximately £1.09m with an anticipated income and normal council contribution for the event being £800,000.
This leaves a further contribution required from the council of £290,000.
However, it also said it had put a £300,000 provision from the council's insurance reserve to insure against issues such as poor ticket sales.