Tony Bushby guilty of murdering babysitter Katie Wynter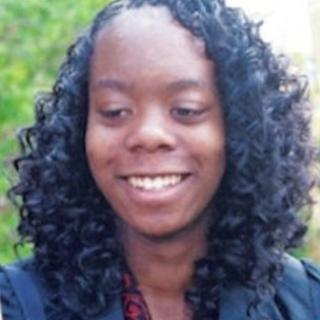 A man has been convicted of murdering a teenager as she babysat her sister's two young children.
Katie Wynter, 19, was stabbed repeatedly by Tony Bushby on Boxing Day in Borehamwood, Hertfordshire.
St Albans Crown Court heard how Bushby, 19, met his victim on Facebook and tried to cover up his crime using four "friends" he had invented.
The karate instructor was warned he is facing a minimum tariff of 25 years. He will be sentenced on Wednesday.
The trial heard Miss Wynter had a "secretive" relationship with Bushby, of Digswell Close, Borehamwood.
The court was told Bushby created four fictitious friends on Facebook using a computer which police were able to confirm belonged to him through its unique IP number.
The friends were called Dan Tress, Cyn Darwin, Shane Pleuon and Krystal Stanguard.
Blood was also found on the front door of Bushby's home, which he said had come from gloves he was wearing given to him by "Dan Tress".
Michael Speak, prosecuting, said: "If Dan Tress does not exist, your story is an outright lie. Where is he?"
Bushby replied: "I don't know. I wish I did."
Mr Speak said: "He systematically tricked Katy over a period of time into believing that she was in contact with the defendant and with a small circle of his friends.
"In fact, this small circle of Facebook friends was entirely fictitious. He had set up those false Facebook accounts. He created them, he controlled them all. Katy did not know this.
"The defendant manipulated the false identities to make Katy believe they were real people.
"He used them to say things about him to gain her trust. They said flattering or impressive things about him to get her to like him."
The jury of eight women and four men were told Miss Wynter's body was left slumped against the fridge in the kitchen of her sister's home.
She was found in a pool of blood by her mother the morning after the attack.
A post-mortem examination showed the teenager had been stabbed multiple times.
She had 23 separate wounds to her body, including 13 serious stab injuries and some on her hands, as she had tried to shield herself from the attack.
After the attack at the house in Beech Drive, Bushby went to his nearby home with blood on his clothes and hands.