Lidlington death crash driver Matthew Norcott jailed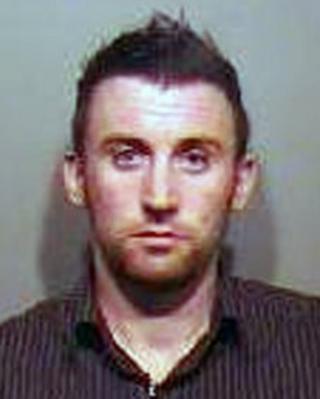 A motorist who took drugs and then fell asleep at the wheel has been jailed for a crash which killed a passenger.
Lara Smith, 17, died when Matthew Norcott hit a central reservation at 83mph in Lidlington, Bedfordshire, on 13 November last year.
Norcott, 27, of Furlong Road, Pershore, Worcestershire, admitted causing death by careless driving whilst unfit through drugs and two related charges.
He was jailed for seven-and-a half-years at Luton Crown Court.
Norcott had taken ecstasy and could only have slept for up to five and a half hours in the previous 47 hours, the court heard.
He had just driven from Bristol to Worcestershire and was en route to a party in Baldock, Hertfordshire, with "family friend" Miss Smith and two other passengers.
The Ford Fiesta rolled over five or six times and ended up on its roof in a ditch, with Miss Smith, also of Pershore, thrown from the car.
She suffered severe injuries and died later that day, the court heard.
'Apparently asleep'
Norcott, who was found to have 13 ecstasy tablets on him and ecstasy in his blood, had a broken elbow and the other passengers suffered minor injuries.
Prosecutor Peter Shaw said passenger Jack Brant recalled the car veering towards the crash barrier.
"He recalls looking at the defendant and seeing his head 'hanging down' and apparently asleep," he added.
"Mr Norcott did not appear to be reacting to the urgent situation and therefore Mr Brant tried to grab hold of the steering wheel.
"However the car hit the central reservation and he was conscious of the car flipping over."
When asked by police what happened, Norcott said be believed he closed and rubbed his eyes for a short period, the court heard.
He was also charged with, and admitted, causing death while uninsured and possessing Class A drugs with intent to supply.
Referring to a letter Norcott wrote, Judge Michael Baker QC said: "He said he just kept an eye out for her [Miss Smith] to make sure she did not slip off with the wrong people.
"Of all the wrong people he must be high up on the list."