Idi Atiba shooting case: 'No police misconduct'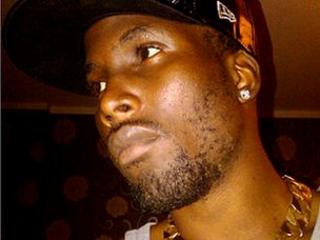 Bedfordshire police did all they could to resolve a 16-hour stand-off with a gunman who shot himself, an investigation has found.
The Independent Police Complaints Commission (IPCC) found officers acted "in accordance with national guidance" when they surrounded Idi Atiba in Luton.
They were called to Leagrave Common after reports he had a shotgun.
A coroner had ruled Mr Atiba died from a self-inflicted gunshot wound.
Police went to the playing field on 23 January 2011, fearing that Trinidad-born Mr Atiba, 31, was on his way to kill Tanisha Jones, the mother of his second child.
Armed officers surrounded him and trained negotiators spent over 14 hours talking to Mr Atiba in an effort to get him to put his gun down.
'Clear strategies'
However, shortly before midday on 24 January, Mr Atiba shot himself in the chest.
An inquest jury sitting in Dunstable returned a narrative verdict on Thursday.
Following its own probe, the IPCC said "clear strategies" had been deployed and officers "made every effort to resolve the situation safely".
"The investigation found no evidence of any misconduct," a statement read.
Following the inquest, Mr Atiba's former partner said she also felt the police had "made every effort" to stop him from taking his own life.
Ms Jones said: "I have all the information I need to answer any questions our daughter may have as she grows up."
However, following the inquest, Mr Atiba's mother, Rosemary O'Garrow, said the family were "disappointed" they were not given the opportunity to be part of the negotiation process.
"We believe that at some point in those 16 hours we should have been allowed to let him know we were there for him and if we had been able to do that, he may not have died," she said.