Shobhna Jethwa murder: Sultan Khan jailed for life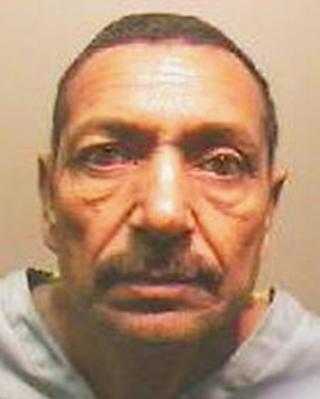 A man who stabbed his married lover more than 20 times in her home in Luton has been jailed for life.
Sultan Khan, 51, will serve a minimum of 15 years in prison for the murder of mother-of-three Shobhna Jethwa.
A jury at St Albans Crown Court convicted Khan last week and heard the couple had rowed over compensation he got after a building site accident.
Mrs Jethwa's body was found by her children, aged 12 and 16, when they got home from school on 9 September 2011.
'Practical support'
The court heard the 44-year-old victim was cheating on her husband Rajesh with Khan, who she called "The Old Man", and a younger lover, restaurant worker Ashiq Hussain, who she called "The Short Man."
Khan, of Durbar Road, Luton, suffered a major pelvic fracture when he was hit by a lorry on a building site, in May 2011.
In the days before the murder, there were lengthy phone calls to Khan from Mrs Jethwa, who "did not leave him alone", the court heard.
Jailing him, Judge Andrew Bright QC said: "Shobhna Jethwa gave you practical and financial support after the accident.
"She helped you find accommodation and prepare you meals.
"Shobhna Jethwa wanted a share of the money.
"You told her you wanted to go back to your wife in India and support your daughter in London."
Defence barrister John Burton QC said Khan had not gone to the house to kill his lover, but to give her a top-up card for her mobile phone.