Mikel Cela jailed for 10 years for Darren Leonard manslaughter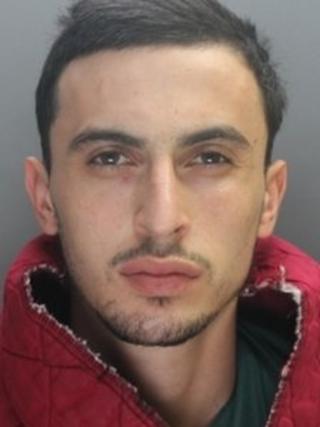 A 22-year-old man who killed a drug dealer in a row over a stash of cannabis has been jailed for 10 years.
A jury at St Albans Crown Court cleared Mikel Cela of murdering Darren Leonard, 24, on 11 July last year but found him guilty of manslaughter.
Mr Leonard died in hospital after being stabbed in the back at his flat in Northfield, Hatfield.
Cela, of Mountway Close, Welwyn Garden City, had admitted a charge of conspiring to rob Mr Leonard.
Bought cannabis
The court heard how Cela had gone to Mr Leonard's flat with his cousin, Amariloo Brami, believing he had stolen £1,000 worth of his drugs.
Giving evidence, Cela said he had bought cannabis from Mr Leonard on a few occasions in the past.
Cela said on the night he died, Mr Leonard had attacked him. He grabbed a knife as he was being choked and the fatal blows must have been delivered while they were tussling.
Prosecutor Michael Speak said a couple in a flat next door called the police after hearing raised voices.
Police found Mr Leonard tied up on the floor in the hallway, bleeding heavily.
Judge Stephen Gullick jailed Cela for eight years and eight months for manslaughter and one year and four months for conspiracy to rob.
Brami, 22, of Walnut Grove, Welwyn Garden City, was jailed for 16 months for conspiracy to rob Mr Leonard.
A charge of murder was dropped for lack of evidence.