Rachel Manning murder trial: Jury told of sex assault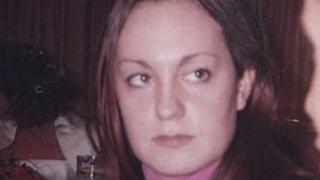 A man accused of murdering a teenager in Milton Keynes sexually assaulted a student in the town 10 years later, a jury has heard.
Shahidul Ahmed denies strangling Rachel Manning, 19, who disappeared after a night out in December 2000.
Luton Crown Court heard the 41-year-old, of Bletchley, sexually assaulted a woman who got into his car after a night out in May 2010.
The victim believed he was a taxi driver, the jury heard.
She got out of the car when he touched her indecently and was helped home by a passerby who got part of the registration number of Mr Ahmed's car.
Prosecutor Alan Blake said Mr Ahmed was convicted of the Bletchley offence in 2011.
DNA evidence
The jury has heard Miss Manning went to a party and a nightclub with her boyfriend Barri White. They became separated in the early hours of 10 December 2000.
She phoned Mr White from a phone box to say she was lost and arranged to meet him at a nearby Blockbuster store for a lift, but did not show up.
The prosecution's case is that Mr Ahmed, of Chestnut Crescent, strangled her and dumped her body at Woburn Golf Club.
His DNA was found on a steering lock used to disfigure her face after death, and in a hair recovered from her hotpants, the court has heard.
Mr White was convicted of her murder in 2002 and served six years of a life sentence before his acquittal in 2008.
His friend Keith Hyatt's conviction for perverting the course of justice was also quashed.
The trial continues.