Bedford brothel murderer Gang Wang jailed for killing madam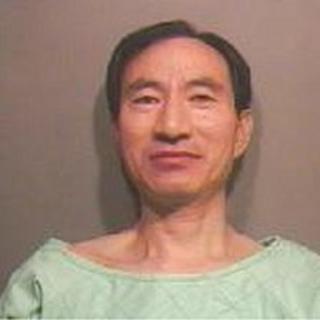 A brothel worker who battered the "madam" to death with a dragon ornament after she sacked him for being "sullen" has been jailed for life for murder.
Gang Wang attacked Yong Li Qui, 42, at a Bedford flat last March after he was sacked from his job greeting clients.
Wang, 48, from China, admitted losing control and hitting her with a statue but he denied murder, however the jury found him guilty.
The Luton Crown Court judge told Wang he would serve a minimum of 15 years.
The court heard the defendant had been hired by Ms Qui, known as Linda, to look after her flat on Ashburnham Road and greet clients but she dismissed him because his demeanour put customers off.
The jury heard Wang, a failed asylum seeker, lost his temper on hearing the news and hit her with his fists, before launching a prolonged attack with the 4lb (1.8kg) jade-coloured Chinese ornament inside the brothel.
Ms Qui suffered a fractured skull was taken to hospital, but died a few days later.
'Ferocious attack'
Prosecutor Beverley Cripps said while Wang admitted responsibility for her death, he had denied he intended to kill her or cause her really serious harm.
His defence was he was suffering from "an abnormality of mental functioning" at the time.
Wang was alleged to have told officers: "It was an injustice but I really did not intend to kill her."
Sentencing him, Judge Richard Foster said: "Despite your pleas with her to change her mind, she would not do so and you lost your temper, hitting her with your fists and then arming yourself with a Chinese ornament and repeatedly and ferociously attacking her."
Defence barrister Sam Mainds said Wang would face a difficult time in prison as he spoke barely any English. He said he was one of very few Mandarin Chinese speakers in jail in the UK.