Hertfordshire PCC David Lloyd crime plan unveiled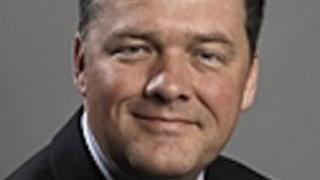 Hertfordshire's Police and Crime Commissioner's (PCC) first police and crime plan has gone live on his internet site.
David Lloyd said his plan aimed to "focus on maintaining strong police performance".
He said the plan was called Everybody's Business as local people, businesses and community groups all play a part.
Chief Constable Andy Bliss said "central to policing the county is putting the needs of victims first".
He said other priorities for the force include "attending crimes in person, maximising police visibility, making full use of new technology, using all our legal powers to make life harder for criminals and recognising the needs of businesses and rural communities as well as 'normal' day-to-day policing".
He added: "We celebrate a superb end of year with all crime down, anti-social behaviour down by a third and detections at an all-time high. The new police and crime plan can help us to continue to build on this success and gives us an outsider's view of where else we can perform even better."
Mr Lloyd added: "Keeping Hertfordshire safe is Everybody's Business, not just a job for the Constabulary. So, throughout the plan I have asked for more - of the police, of all public and private sector partners, and of the public themselves."