Bedford junk mail fraudster Hendrick Meniru found guilty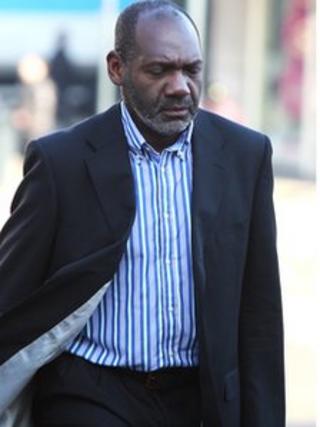 A fraudster from Bedford at the hub of a worldwide trade in junk mail has been told he faces jail.
Victims of Hendrick Meniru, 48, of Devon Road, were persuaded to part with cash in return for the chance of winning large sums of money.
Those duped by the scam had to pay $29 (£19) administration fee.
Meniru was found guilty at Luton Crown Court of unfair trading, fraud and failing to comply with money laundering regulations.
The court heard that elderly and vulnerable people in the UK and abroad had been duped.
Prosecutor Denis Barry said Meniru's scams all misrepresented the truth and persuaded the consumer to part with cash.
'Nonsense'
In one instance, letters were sent to people in the US on behalf of a Canadian company called GGM, which claimed a $22,600 prize was guaranteed.
Other victims were persuaded to send in $40 (£26) for a "certificate of blessing" from a "personal wealth talisman".
Mr Barry told the jury: "You may well think to yourselves that you would not be fooled by such nonsense.
"Such documents would just be fun if credulous and elderly people had not fallen for them."
Meniru claimed he had no idea about the schemes and was "horrified" when he found out.
Mr Barry said Meniru, who printed flyers promoting the scam, often simply acted as an agent to cash the cheques but was acting as part of a joint enterprise.
"He knew the effect of the schemes since there were a very large number of complaints from elderly victims," he said.
The jury failed to reach verdicts on six other charges relating to unfair trading, fraud and acquiring criminal property.
Judge Stuart Bridge cleared Meniru of one charge of fraud and one of acquiring criminal property.
He has been bailed while reports are carried out.