Herts PCC David Lloyd denies call for vigilantes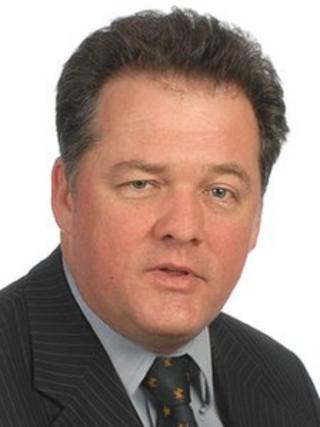 Hertfordshire's Police and Crime Commissioner has denied encouraging vigilantism by suggesting more people should intervene if they witness crime.
David Lloyd made the comment at a lecture but told the BBC he was not only talking about direct action.
Law and order campaigner Norman Brennan said in today's society civilians should just call the police.
But Mr Lloyd said there were "various levels" of intervention including joining a Neighbourhood Watch scheme.
In his first annual lecture at the University of Hertfordshire this week, Mr Lloyd said a fall in citizens' arrests left "society at risk".
He added too many did not intervene because they thought it was "only the job of the police".
'Change society'
During his speech, he said cases like the murder of Gary Newlove, who was beaten to death in 2007 when he went to confront a gang of youths who were vandalising his car, should not be seen as a reason not to get involved.
Mr Brennan, a retired police officer, said Mr Lloyd's comments were not right for this day and age, because "some people won't think twice about pulling a gun or pulling a knife".
"As worthy as it might be, to actually intervene, unless you are physically able to, or unless there are a number of you, phone the police and don't get involved," he said.
However, speaking to BBC Three Counties Radio, Mr Lloyd said there were other means of intervention.
"I am not just talking about people being 'have a go heroes'," he said.
"It's about changing society, those people who are scared about intervening have still got places where they can get involved.
"They can volunteer for the Special Constabulary, they can get involved with a Neighbourhood Watch scheme or they could not buy newspapers that have advertisements which are fronts for prostitution."
He added that while people should "never put their own safety at risk", they should still do something.
"At the moment I fear there are far too many people turning a blind eye to criminality and if everyone [does that], society falls apart," he said.