Bedford fraudster Hendrick Meniru jailed for three years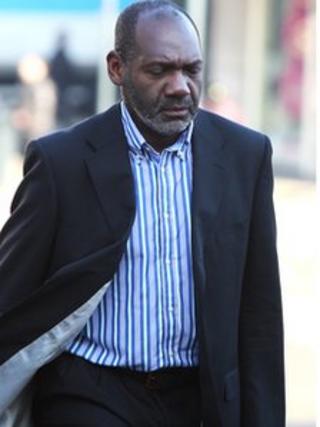 A fraudster from Bedford who was at the centre of a worldwide junk mail scam has been jailed for three years.
Hendrick Meniru, 48, persuaded elderly and gullible people to send $40 for a "certificate of blessing" from a personal wealth talisman.
Others who thought they had won a £7,500 prize handed over £11.99, only to receive digestive biscuits.
Judge Stuart Bridge at Luton Crown Court said they were blatant attempts to extort money from naive customers.
"Those preyed on were vulnerable, gullible and financially compromised," he said.
Money laundering
Meniru, of Devon Road, had earlier been found guilty of two charges of unfair trading.
He was convicted of two charges of fraud and one of failing to comply with money laundering regulations by a majority of 10 to 1.
Those duped by the scam also had to pay $29 (£19) administration fee.
Meniru got people to part with cash for supernatural help or help with winning competitions.
Judge Bridge said one scam was so successful that those targeted sent more than £200,000 in the first few weeks of the promotion for a key to a "unique" box that did not exist.
'Wholly legitimate'
But he said Meniru was not the organiser or prime mover, but a "willing participant".
The prosecution told the jury: "Much of his (Meniru's) business was wholly legitimate."
The illegal part was designed to persuade the vulnerable and elderly to part with their money.
When trading standards raided his offices in Kimbolton Road, Bedford, on 25 November 2010, they found letters of complaint.
Christopher Coltart, defending, said Meniru had arrived in the UK from war-torn Nigeria and had "pulled himself up by his bootstraps".
He said: "He is fundamentally a decent man who has done extensive charitable work. He did lose his way for a relatively short period of time.
"He has suffered financially already and will not be able to continue in business."