Megan-Leigh Peat's father organises self-defence courses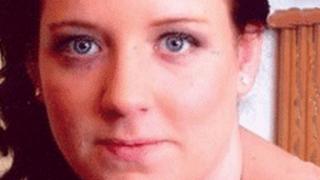 The father of a girl murdered by her ex-Premier League academy footballer boyfriend has organised self-defence classes to protect other teenagers.
David Peat, 40, said he had been through "absolute hell" since Megan-Leigh Peat, 15, of Westoning, Bedfordshire, was stabbed to death.
He said he wanted to reduce the chance of anyone else being killed in similar circumstances.
Andrew Hall, 18, was jailed for life last September for her murder.
Hall, released by Stoke City, admitted killing Megan-Leigh at a house in Ampthill on 9 June last year.
She suffered at least 60 stab wounds in the attack.
'Typical teenage girl'
Mr Peat, of Flitwick, has now organised self-defence classes to teach young people how to protect themselves.
"I know this one self-defence course isn't going to stop it ever happening again, but if I can help limit it happening again, then that's what I would like to do," he said.
"It's just something positive out of something that's been so negative."
Mr Peat said Megan-Leigh was a "typical teenage girl" and a "bright, bubbly chatterbox".
'A terrible thing'
He said: "She was so full of life. She was never down; she was always up.
"If you felt a little bit down, you could always ring her up and you would always feel better straight afterwards.
"She was a very good listener to her friends. She's just missed."
Mr Peat said he was learning to live without his daughter, but added: "It's been a long-term process, which I'm not at the end of and I don't think I ever will be.
"No parent wants their child to go before them and it's a terrible thing to go through.
"I can remember it as if it was just this morning. It's very much my memory and I don't think that will ever go."
In jailing Hall for life, with a minimum term of 10 years, Judge Richard Foster at Luton Crown Court said it was clear he had been jealous of Megan's friendships with others.
In December, his minimum jail term was increased to 15 years by the Court of Appeal.