Bedfordshire Police cuts: Specials to double in number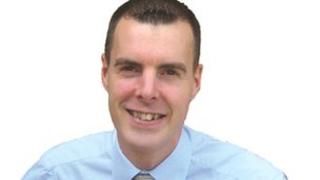 Proposals have been tabled to double the number of special constables in Bedfordshire and increase the reserve force to a third of the number of police officers.
Police and Crime Commissioner Olly Martins said move would help bolster the regular full-time force.
Inspectors have said the force could struggle to cope with future cuts.
Bedfordshire Police Federation said it is unrealistic to believe specials are as experienced as regular officers.
"Life skills and problem solving are built up over a number of years of working as a full-time officer," said Jim Mallen, chairman of Bedfordshire Police Federation said.
"By definition specials have other full time jobs and work as police officers part time.
"As volunteers you also cannot guarantee they would turn up for duty.
"Bedfordshire is suffering cost constraints and we are going to lose another 98 full time officers."
'Limits to savings'
He believes Mr Martins is looking to expand the specials as a short-term measure to counter the cuts.
Mr Mallen said he valued specials' work but the strain of having a full-time job and committing to police duty could increase their fatigue.
Mr Martins said: "We already have just under 200 Specials who do a fantastic job for Bedfordshire residents working alongside regular officers.
"Special constables have the same powers as their regular colleagues - including the power of arrest - and have the same uniform and equipment.
"They are well trained and highly professional and most people are not able to tell the difference between specials and regular officers.
"Expanding our special constabulary is undeniably partly driven by the funding cuts we face.
"But I strongly believe these officers make a vital contribution to the efficiency of the force."
In its report, HM Inspectorate of Constabulary said Bedfordshire Police had so far been able to adapt to shrinking resources while achieving an above average reduction in crime.
But it concluded that while the force continued to work to identify further cost savings through collaboration, there were limits to what this could deliver.