Leonard Flower death: Sameer Babar charged with murder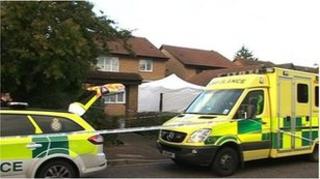 A 35-year-old man has been charged with the murder of a retired computer analyst in his garage.
Leonard Flower, 67, died at his home in Carnegie Gardens, Luton, on Tuesday. He had been tidying his garage.
Sameer Babar, also of Carnegie Gardens, has been charged with one count of murder.
He has been remanded in police custody until he appears before magistrates in Luton on Friday.