'Most-wanted' Michael McCartney to be returned to UK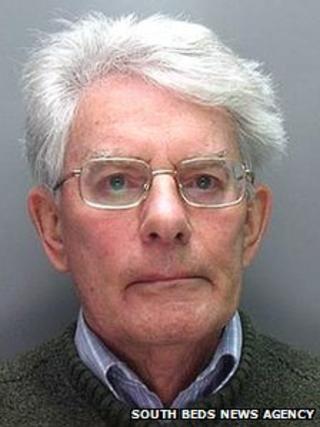 One of Britain's most wanted criminals, on the run in Spain, is being sent back to the UK, Spanish police confirmed.
Paedophile Michael McCartney, 78, from Letchworth, Hertfordshire, was convicted of sexual offences in March but failed to appear for sentencing.
He was arrested in an Alicante apartment on Thursday, hours after the National Crime Agency released a list of 13 men it wanted to trace.
On Saturday, a Spanish high court judge in Madrid ordered him to be extradited.
McCartney was found guilty of nine counts of indecent assault against three boys under the age of 16 in Letchworth between 1989 and 2006.
He was also convicted of one offence of gross indecency with a child and one offence of sexual activity with a child.
The offences involved him grooming the boys, buying things their parents could not afford and gaining their trust before performing sexual acts on them, police said.
He was due to be sentenced in April but failed to attend at Cambridge Crown Court.
In his absence, he was sentenced to eight years in prison. He is expected to be back in the UK by the end of the week.
Last Wednesday, the National Crime Agency listed 13 of Britain's most-wanted criminals, thought to be on the run in Spain.
The list was released as part of Operation Captura, aimed at tracing criminals who are in hiding.