Hertfordshire PCC proposes tax rise and station closures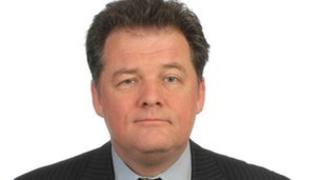 Hertfordshire's police commissioner is proposing to put up council tax bills and close smaller police stations.
The force has been told to save £30m by 2018 from its annual £200m budget.
David Lloyd, police and crime commissioner (PCC), has issued an open-letter asking for the public's views on a 3.4% rise in the police precept.
The Police Federation agreed police stations were expensive to maintain, but it would have concerns if cuts were made to front line staff.
Mr Lloyd said the precept, which made up part of the council tax bill, needed to rise by 3.4% - an average of £5 a year for a Band D household.
He added the long-term savings proposals also included the closure of "inefficient" buildings and greater collaboration between backroom staff in different forces.
'Maintain visible presence'
"A lot of people don't know they've got a small police station because it [already] hasn't got a front inquiry office, so they won't notice the difference," he said.
"I'll make sure that the last place we look to cut is the local policing team and to do that I'm going to have to increase council tax this year and probably next year as well."
Mr Lloyd said he would not name which police stations were likely to close yet until the public had responded.
Vojislav Mihailovic, general secretary of the Police Federation in Hertfordshire which represents rank and file officers, said: "The discussion of police numbers is... at the very core of the debate.
"We are moving towards larger, shared premises, but we must ensure the visible police presence is maintained, even it it's not in the old, smaller buildings.
"Front line inquiry desks are expensive to maintain, but it's a question of what part they play in people's perception of their public safety and there is a cost implication of keeping them."