Juror jailed for contempt for using internet takes case to Europe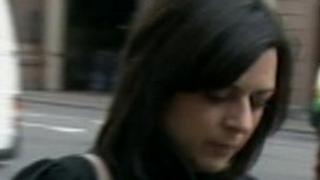 A juror jailed for contempt of court after carrying out research on the internet during a trial is taking her case to Europe.
Dr Theodora Dallas, 36, from Luton, used the web to find out a man charged with assault had previously been charged with rape.
The trial in July 2011 was abandoned and Dallas was jailed for six months.
She is taking her case to the European Court of Human Rights claiming the jury was not given proper instructions.
The trial Dallas was sitting on was abandoned after she shared the information she had found with her fellow jurors.
The judge abandoned the trial on the grounds her actions had damaged the defendant's right to a fair hearing.
'Deliberately disobeyed'
Dallas, who used to work at the University of Bedfordshire, was jailed by the Divisional Court in January 2012.
Her bid to appeal at the Supreme Court was rejected by judges later that month and she served three months of her sentence.
The Supreme Court judges ruled she had "deliberately disobeyed" the trial judge's instructions not to carry out research about the case on the internet.
Dallas, who was born in Greece, will argue that her rights were breached under the European Convention on Human Rights.
Her legal team said that, in the trial in which she had been a juror, the judge had not been clear about using the internet or that doing so could be a criminal offence.
She will also argue that she was not guilty of a criminal offence at the time it was committed and that her jail sentence was unlawful.