Thomas Baird trial: Jury told of pub visits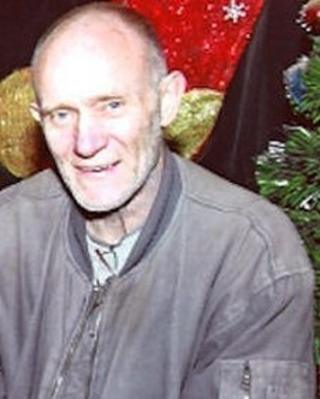 A man accused of murdering another man by beating and stabbing him before setting his body alight has told a court he used to "watch football and go to the pub" with his alleged victim.
The body of Thomas Baird, 63, was found at 00:11 GMT on 2 March outside his home at Westerdale, Hemel Hempstead.
James Carbott, 31 is accused of using "lethal force" to kill Mr Baird.
Mr Carbott of Epping Green, Hemel Hempstead, Hertfordshire, denies murder and arson at St Albans Crown Court.
Just after midnight on 2 March, firefighters discovered Mr Baird's body outside his burning bungalow, where he lived alone, and called the police.
A post-mortem examination revealed he had suffered multiple stab wounds, injuries to the head and his body had been set alight.
'Good laugh'
The court heard that Mr Carbott had been in a relationship with Mr Baird's daughter Kelly and worked for him for about three months.
He also added that he had been "best friends" with the builder's son, Tommy Baird.
Mr Carbott told the jury he got on "fine" with the 63-year-old builder.
"We used to go out drinking, watch football and go to the pub. He was a good laugh. He was OK," he told the court.
The jury were told that their friendship changed when the defendant's relationship with Ms Baird ended "acrimoniously".
Mr Baird threatened violence against the 31-year-old and threatened the home he shared with his mother, prosecutor Stuart Trimmer QC told the court earlier.
As a result, Mr Carbott is alleged to have attacked the builder with a crowbar and knife, before setting fire to his body.
The defendant told the court he suffered from anxiety and depression since being attacked in 2007 and that he used to "self-harm a lot" and "was always planning in my head to kill myself".
After Mr Baird died and he was remanded in custody, Carbott said he had nightmares and flashbacks: "I was waking up screaming. It was terrifying."
The trial continues.