Buckingham 'medical episode' death tests continue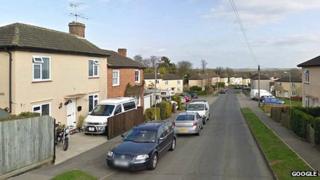 A woman who died in hospital following a "medical episode" at a house in Buckingham has been named as 24-year-old Catherine Ellis.
Paramedics called police after treating the woman in Addington Road on Tuesday. She was taken to Milton Keynes General Hospital, but later died.
A post-mortem examination has proved inconclusive and police are waiting the results of toxicology tests.
Police have bailed three men aged 18, 26 and 34.