Milton Keynes' 'landmark' museum plan gets under way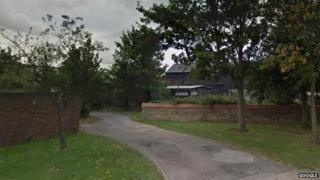 A £7.5m project to transform Milton Keynes Museum into "a leading attraction for the region and beyond" has been given the go ahead by the Heritage Lottery Fund (HLF).
The site at Stacey Hill Farm, near Wolverton, is set to be redeveloped to "tell the whole story" of the area from pre-history to the new town.
Outline proposals have been endorsed by the HLF which has provided funding for the plan to be developed.
The facility is due to open in 2018.
The museum must now appoint designers and architects to put together detailed plans and has begun a year-long consultation with the public in order to unlock the next stage of funding.
It has also received money from Milton Keynes Council, a project partner, together with Arts Council England, to move the plans on.
When finished, the museum is set to cover the history of the area up to the 1800s, before detailing the creation and development of the new town, including special exhibition areas for some of its businesses.
It will also be able to display artefacts which have had to be stored or displayed at other UK museums due to lack of space.
'Huge' heritage
Museum director, Bill Griffiths, said he believed it could be "the best museum in the country".
"This is an incredible opportunity and what has been missing from the city - a museum that tells the whole story of the area," he said.
"What we aim to create is a museum that [local people] feel belongs to them, is somewhere they are proud of and will want to bring friends and visitors to, to show off their heritage."
Councillor Peter Geary said the town had a "huge amount of heritage to celebrate".
"Time has moved on and it is important we don't lose the true story of how this city came to be and the people who helped make it what it is today," he said.