Woman who helped Ian McDonald escape from court jailed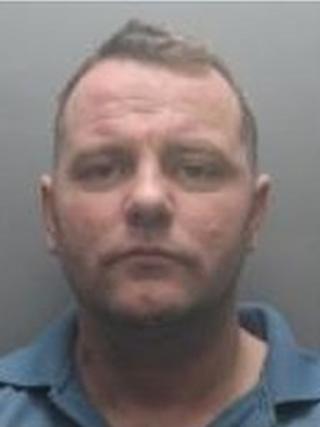 A carer who helped a man accused of sexually assaulting a girl of three to go on the run as a jury was considering its verdict has been jailed.
Hayley Smith, 29, of The Heights, Hemel Hempstead, drove Ian McDonald, 39, to a train station after he fled St Albans Crown Court on Thursday.
She was sentenced to 14 weeks after admitting a contempt of court charge.
McDonald was found guilty and sentenced to four years in prison in his absence.
He had denied the offence, which related to an incident in Hemel Hempstead in 2002.
Smith, who sat in the public gallery during the three-day trial, was seen driving McDonald away from the court in his mobility car.
She dropped him at St Albans train station and he disappeared.
'Serious contempt'
Judge Stephen Gullick sentenced McDonald, also of The Heights, and issued a warrant for his arrest.
Smith, who had looked after him for about five years and receives a carer's allowance, returned to the court where she was arrested and charged with contempt.
She said he had tried to escape earlier in the trial, but she had talked him round.
On Friday, she told the court she would not have helped him if she had been "aware of the consequences".
Sentencing her, the judge said "facilitating his absence" was a "serious contempt".
"You were his driver. You could have refused to take him," he said.