Shefford dental nurse jury fails to reach verdict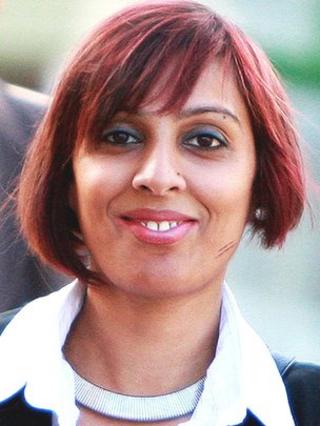 A jury has failed to reach a verdict in the retrial of a dental nurse who denied poisoning her boss "in revenge" for being disciplined.
Ravinder Kaur, 35, of Ettrick Drive, Bedford, was accused of spiking Laura Knowles' coffee with mercury at the surgery in Shefford, Bedfordshire.
The jury at Blackfriars Crown Court was dismissed on Monday. Ms Kaur must wait to hear if she will face a third trial.
Ms Knowles was treated in hospital for stomach cramps after taking the drink.
Ms Kaur pleaded not guilty of administering a noxious substance with intent in both the trials she has faced.
Prosecutor Laura Blackband said Ms Kaur, acting out of spite or revenge for being disciplined, tipped mercury used for making fillings into coffee given to Ms Knowles, practice manager at Shams Moopen Dental Practice.
The court heard that after drinking the coffee in March 2012, Ms Knowles was left panicking and "white as a ghost".
Ms Kaur said after the trial ended that the accusations had cost her her career in dentistry and that she had not had a night's sleep in two years.
The case is listed again at Blackfriars Crown Court for a hearing on 14 April, by which time the CPS must decide whether to proceed with a third trial.