'No alternative' to planned school closures in Dunstable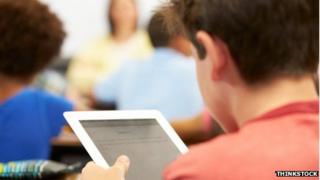 A consultation on plans to close three middle schools in Bedfordshire has "not identified viable alternative options", a council has said.
Ashton, Brewers Hill and Streetfield schools in Dunstable could be closed due to falling numbers, with a single academy created instead.
The majority of respondents were opposed to each school closing.
Central Bedfordshire Council's overview and scrutiny committee is due to discuss the results on Wednesday.
Under current plans, all three schools would close and the Brewers Hill site could become an academy for four- to 18-year-olds from September 2015.
'Impact on budget'
Based on current pupil numbers, Streetfield could be teaching just 75 children in September 2015, the council said. Its capacity is 520.
Brewers Hill, which could potentially teach 480 pupils, would only have 102, with Ashton could be left with the same number when it has facilities for up to 620.
Reasons given by respondents for the schools to stay open - including that Brewers Hill was a "good school", and that Streetfield had "good facilities" - did not resolve the problem, the council said.
It added there was no demographic demand for Streetfield's governors' suggestion that the school should become a primary, but said Ashton's proposal to close and become a secondary school would go before its executive committee at the end of May.
The historic significance of the school building, which dates from the 1880s, was highlighted as a concern.
Of each school, the council said: "The main issue remains, which is the future viability of the school due to the reduction in pupil numbers and therefore the impact on the school's budget.
"This has direct implications on the future ability of the school to continue to provide a broad, balanced and appropriate curriculum to all pupils, and sustain improvement."
The next course of action will be decided at the council's executive committee meeting on 27 May, with a final decision due to be made in August.