Bedfordshire dog owners face 'off-lead' fines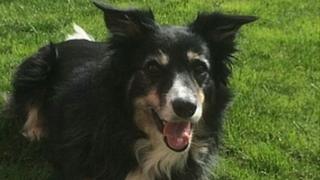 Dog owners in Bedfordshire could be fined £80 for failing to keep their pets on leads in certain areas, the council said.
Conservative-led Central Bedfordshire Council is also considering banning dogs from some places.
Ryan O'Mara, editor of K9 magazine, said the proposals - which could be in place by October - were "nonsense".
The Kennel Club said it would only support the new rules if they were applied fairly and consistently.
The council, which proposes dog bans in enclosed children's play areas and multi-use game sites. said it needed to make existing rules clearer.
Dog park ban
Councillor Budge Wells said: "We want to clear all this up so people have the right to exercise their dogs in a proper and responsible way.
"[For] people who don't want to have dogs near them, there are areas - such as playgrounds - where dogs [will not] approach them or their children."
Under the proposals, dogs will have to be on a 6.5ft (2m) lead in designated open areas including Dunstable Downs, Sharpenhoe Clappers, Totternhoe Knolls picnic site, Whipsnade Tree Cathedral and Rushmere Country Park.
Mr O'Mara said: "It's one of those things we have a habit of doing in this country, where we already have laws in place that we seemingly can't enforce so we come up with new tiny bits of legislation.
"We need to spend money on more dog wardens who can enforce the current laws which are perfectly okay in respect of anti-social dog owners."