Watford man jailed for 1960s child sex abuse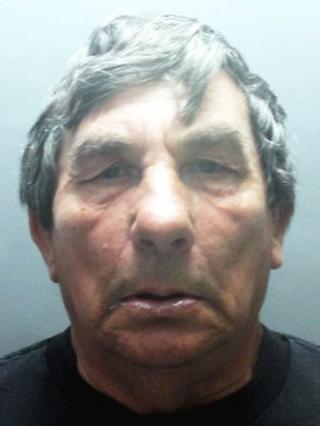 A man who "blighted a life" by sexually abusing a girl from the age of six more than 45 years ago, has been jailed for seven-and-a-half years.
Brian Holt, 69, of Garsmouth Way, Watford, was convicted by a jury of 10 charges relating to offences in Watford in the 1960s and 1970s.
St Albans Crown Court heard the victim, now aged 51, had recently confided in her father, who called police.
Judge Marie Catterson said the impact was "profound and long-lasting".
Holt was convicted of six charges of indecent assault and four of indecency with a child between 1968 and 1972.
He was cleared of one indecent assault and three counts of indecency with a child.
'Very different man'
The court heard he was aged 24 to 29 at the time of the assaults, and his victim aged six to 10. He repeatedly abused her at two addresses in Watford and in his lorry.
He told the victim not to speak to anyone about what happened.
Judge Catterson said under modern sentencing guidelines, two of the indecent assault charges would have been classed as rape of a child, which carries a maximum sentence of life in prison.
Defence barrister Toby Long said Holt, who wore a hearing loop in court, suffered from a number of medical conditions, including lung cancer and a heart condition.
Mr Long went on: "On the jury's verdict his behaviour was wicked and he has blighted a life.
"At the time he was a very young man, and a very different man.
"He has been a reliable husband for the past 35 years."