Hertfordshire Police probe anti-social behaviour data leak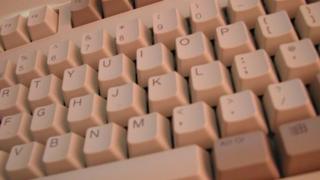 A security breach is being investigated after details of people who complained about anti-social behaviour appeared on a government website, police said.
The names and addresses of 61 people appeared on the Hertfordshire pages of the Home Office website police.uk for five days earlier this month.
Hertfordshire Police said there were no reports of the material being seen but it has notified the Information Commissioner's Office.
All those affected are being contacted.
Hertfordshire Police said it receives about 25,000 reports of anti-social behaviour each year.
The confidential data discovered on 9 October included people who reported incidents and those alleged to have carried them out.
A police spokesman said the breach was discovered by a Hertfordshire officer and it believed a "technical computer problem" was responsible from a system managed by an external service provider.
'Mitigating action'
Supt Andrew McCracken said the force "very much regrets" the data breach occurred and a full investigation is under way.
"Fortunately, the pages where the information appeared were accessed by very few people and we are confident that any risk to people whose information appeared on the site has been minimised," he said.
"We have taken immediate mitigating action and continue to ensure that any individuals affected have a point of contact within the police to support them."
Police and Crime Commissioner David Lloyd said it was "a very serious matter" but he was satisfied officers had "done their utmost to limit any impact and to prevent further breaches".
"I have asked for a report on what went wrong and lessons to be learned to prevent a repeat," he said.
The affected web pages remain suspended.