Milton Keynes retirement home recreates films for fundraising calendar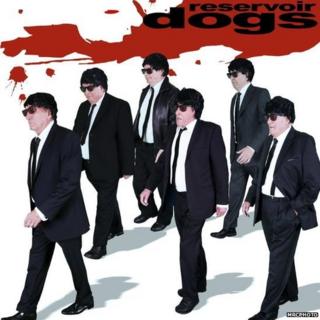 A group of pensioners have recreated classic scenes from blockbuster films for a 2015 fundraising calendar.
The residents of Shenley Wood Retirement Village in Milton Keynes dressed up as characters from films including Reservoir Dogs and Psycho.
Activities facilitator Lauren McMillan said it was "great fun with people running around dressed as Harry Potter, the Tin Man and gangsters".
It is on sale for £14.99. Proceeds will go on residents' activities.