Hertfordshire domestic abuse service 'overstretched'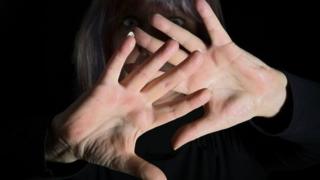 Specialist services to tackle domestic abuse in Hertfordshire are overstretched and underfunded, according to an independent report.
The report by the charity CAADA (Co-ordinated Action Against Domestic Abuse) says £2.4m is needed for vital improvements to the service.
It says the county only has six independent domestic violence advisers to support 694 high-risk victims.
The report says the advisers have too large a caseload.
"The service is significantly overstretched and outcomes for victims are suffering as a result," it says.
'Working together'
The report welcomes Hertfordshire Police and Crime Commissioner David Lloyd's decision to provide funding for an additional three advisers.
It also says that there is "little provision for children in specialist commissioned services".
The report looks at the work of the County Community Safety Unit (CCSU), which co-ordinates work by the county council and police on domestic abuse.
It says Hertfordshire spends £1.64m a year on domestic abuse services, which equates to £120 per police incident - low compared to the average of expenditure of most counties of between £146 and £236 per incident.
The report adds the extra funds are need to provide enough advisers and specialist caseworkers to help victims and their families, and ensure county council work with high-risk victims is properly resourced.
Commissioner David Lloyd said: "We can only tackle this issue by working together and I am pleased that all the key agencies in Hertfordshire are committed to ensuring that happens."
Richard Thake, executive member for community safety at the county council, said: "Parts of the report also make some fairly clear areas for improvement, and it's important that we understand where we need to improve as well as what we're doing well."
CAADA's chief executive, Diana Barran, said: "If implemented our recommendations would create the platform to help identify all victims, children, and perpetrators of domestic abuse, as early as possible and give enough capacity to respond by risk and need as well as foster innovation, learning and development across all agencies."