James Darrah punch death suspect accused of manslaughter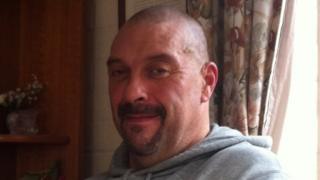 A man has been accused of the manslaughter of a doorman who died after being punched outside a bar in Hertfordshire.
James Darrah, 54, was hit in the face just after midnight on 23 August last year, at the entrance to Stone House bar in Bull Plain. He died in hospital.
William Wade, 26, of High Road, High Cross, near Ware, has been charged in connection with the incident.
He was bailed to appear before Stevenage magistrates on 2 February.