Julian Cole arrest: Police chief warns against 'blame assumptions'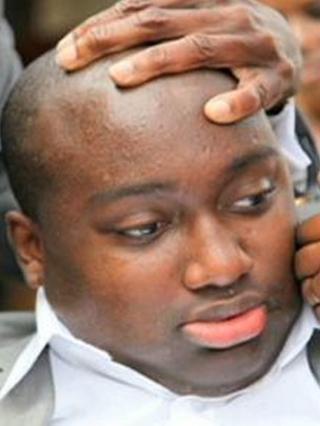 A chief constable says it is too early "make assumptions" over who was at fault when a man was left paralysed after his arrest outside a nightclub.
Julian Cole, 21, suffered a broken neck when he was restrained outside Elements nightclub, in Bedford, in May 2013.
The Independent Police Complaints Commission (IPCC) has apologised for how long its investigation is taking.
Colette Paul, of Bedfordshire Police, said she understood frustrations over slow progress in the inquiry.
"We all want to see the investigation concluded and any perpetrators brought to justice," she said.
"But whilst the investigation is under way, we cannot make any assumptions about where the blame lies.
"Bedfordshire Police will continue to be fully supportive of the investigation and we hope Mr Cole and his family will soon have the closure that they require."
In their campaign blog, Mr Cole's family said the University of Bedfordshire sports science student had returned to the club to get a refund, shortly after he and his friends had been asked to leave.
CCTV footage shows him being dragged unconscious across the road to a police van.
Mr Cole, from London, was taken to Greyfriar's Police Station where he remained unresponsive and an ambulance was called.
He suffered a spinal injury and brain damage and needs 24-hour nursing care.
A spokesman said: "Julian's family, who visit (him) every day and live with the heartbreak of seeing their athletic 21-year-old lying impassive, need answers."
The IPCC has said the "complex" probe was "close to completion" and it has interviewed six police officers and two door staff under caution.