Luton Girls' Academy free school plan blocked by minister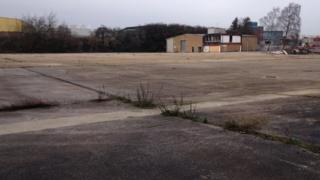 Plans to open an 800-pupil secondary free school in Luton have been blocked by the government.
The Luton Girls' Academy, which last month announced it would be built on a Bury Park industrial estate, was due to open in September.
The Department for Education (DfE) granted approval last year but now says it has not met the "rigorous criteria" for free schools and has withdrawn permission for it to proceed.
The school has yet to comment.
Former secretary of state for education Michael Gove backed the plan for the publicly-funded, single-sex, free school for 11 to 18-year-olds last May before the Harpenden-based ACE Trust Limited, which was to run the school, had found a suitable site.
In a letter to Luton MP Gavin Shuker, schools minister Lord Nash said "insufficient progress" had been made on the academy's plans.
"The project has fallen short of the rigorous criteria we have set for free schools," he said.
"I am disappointed but my decision reflects the rigour of the free schools development process and the department's commitment to ensuring that only projects that represent the best use of public funds will progress."
The DfE did not expand on which standards had not been met by the trust, but government free school application criteria include educational and financial expertise, budget planning and affordability and premises.
Luton Borough Council said parents could express a preference for three different schools when they applied for a high school place for September and there were "sufficient school places remaining" for all pupils.
"Where a parent has expressed a preference for Luton Girls' Academy their other preferences will be processed in the usual way," a statement said.
Free schools
Free schools were much talked about in the run-up to the general election in May 2010 and were given approval in the Academies Act 2010 under the coalition government
They are set up by groups of parents, teachers, charities, businesses, universities, trusts, religious or voluntary groups, but funded directly by central government
Schools can be run by an "education provider" - an organisation or company brought in by the group setting up the school - but these firms are not allowed to make a profit
They must submit a full business case, which is then judged against other free school proposals and scored for strengths and weaknesses
The schools are established as academies, independent of local authorities and with increased control over their curriculum, teachers' pay and conditions, and the length of school terms and days
Source: BBC