Bedfordshire PCC Olly Martins 'could lose' tax rise vote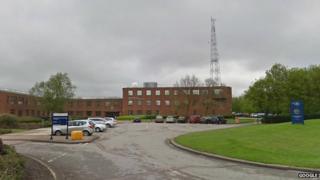 The Bedfordshire police and crime commissioner could lose a planned referendum on a council tax increase to fund more officers, a poll has shown.
Olly Martins wants to ask the public if they would pay 15.85% more to raise an extra £4.5m per year for the force, in a referendum costing £350,000.
But a YouGov poll commissioned by Mr Martins suggests 70% of residents will reject the idea.
The PCC said other research showed "strong support" for the rise.
Mr Martins said the force had a plan up to 2019 but after this, there will still be a "£6m hole in the budget", he said.
Increasing the police precept in the council tax requires a referendum, which would be held alongside May's general election, and it is believed it would be the first of its kind in England.
'Modest' increase
The increase would equate to 32p extra a week for a band A property and 48p for band D, some of which would be invested in 100 extra police officers.
Mr Martins had said he would not proceed with the vote unless he was "reasonably confident of getting an affirmative result".
As well as the YouGov poll, he said he had spoken to about 1,300 people outside supermarkets, and conducted other polls at the town and parish council conference in the county and outside mosques, plus more than 1,700 had completed a poll on his website.
He said about 85% were in favour once they knew it was a "relatively modest cash increase" and would be used to recruit extra officers.
"Three out of the four [surveys] suggest strong support," he said.
"There is a very strong feeling against this amongst some people, but my work with people at supermarkets tells me there is a silent majority who will support paying more for policing.
"There is a risk here, but there is also a risk of not doing anything."
Mr Martins has got permission from the police and crime panel to hold the vote and is due to announce next week that it will go ahead.