Adebayo Ekun arrested in Nigeria over Marcus Hall brawl death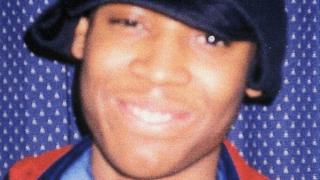 A man has been arrested in Nigeria in connection with the murder of a man outside a So Solid Crew gig nearly 14 years ago.
Marcus Hall, 18, was beaten and stabbed to death in Luton on 21 March 2001.
Bedfordshire Police said Adebayo Ekun, 38, is in custody and awaiting extradition to the UK.
Seven men were convicted in 2002 and 2003 for the part they played in Mr Hall's murder, but two convictions were later quashed.